Michel Strogoff
This recording is from two cylinders from the late 19th century featuring music from an unknown theatrical production of this tale that was found by member Philippe Burgaud.
The full title of this track is Fanfare de Trompettes — Le Réveil — A l'Étendard / Marche pour trompettes (Michel Strogoff)
Here are the cylinders ...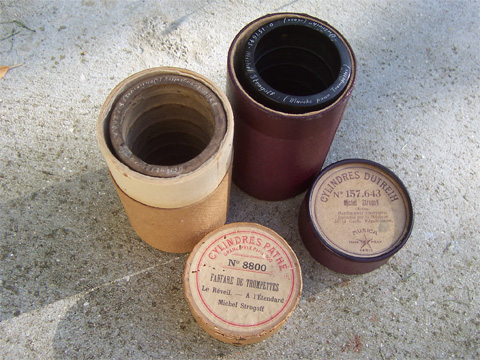 More information on this recording label might be discovered via this Google search.
The audio for these recordings was cleaned up by member Andy Rogulich who has started a mastering business. Please visit his website at www.highfidelitymastering.com.