The label lists the Coroa del Teatro Apolo in Madrid (1873 - 1929), which is where this edition of the play was likely performed (if not also recorded there). Here is an shot of that theatre...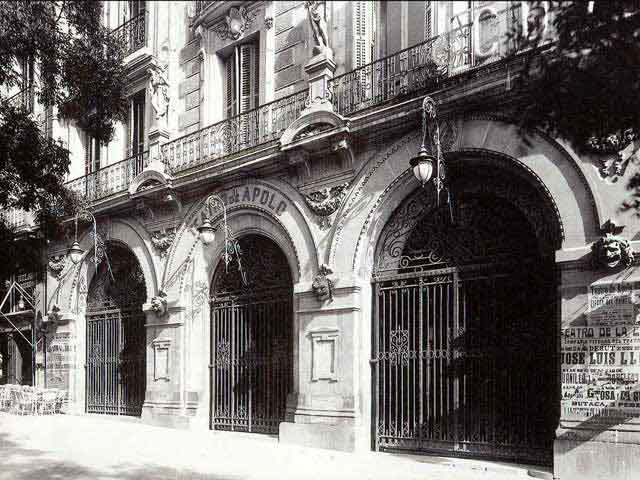 ... that no longer exists in old Madrid. More information on this theatre can be found via this Google
search
.
The audio for these recordings was cleaned up by member Andy Rogulich who has started an audio mastering business. Please visit his website at
www.highfidelitymastering.com
.